EV Powertrain and Embedded System (EVPES)
India's only and industry's most recommended Level 2 certification course in EV Powertrain and Embedded system to start a career as EV Engineer.
India's #1 EV technology specialized learning platform in collaboration with
Why we're ranked #1
Specialized and Industry Focused

We're India's first and only EV technology learning platform which is specialised and offers industry focused certification courses.

Technology Learning Experience

Autobot Learning Studio™ is a unique and powerful tool which offers world class technology learning experience to learners with virtual hands-on experience.

Learning Collaborations and Recognition

Autobot Academy offers the widest range of exclusive certification and courses in collaboration with top EV companies with global recognition to learners.
Key Highlights
India's only course in EV specialisation by Autobot

12+ case studies and live projects

400+ hours of core training

Training cum Industry Exposure

Hands-on projects to build professional portfolio
Timely doubt resolutions

Dedicated student success mentor

Globally recognised certificate

Job placement assistance with leading firms

Pay fee in easy instalments
TOP SKILLS YOU WILL LEARN

Deep knowledge of Electric Vehicle Technology and its components | Industrial design, development and validation protocols | Focused knowledge on Automotive sensors, transducers, data acquisition and data processing methods | Automotive Embedded systems, communication protocols and diagnostics | Knowledge of various mathematical tools and simulation software | Knowledge of organizational workflow and technical documentation.

CAREER OPPORTUNITIES

In the fast-changing technology environment, it is very important to stay intact upgraded with new skills and knowledge to become unique and to capitalise on the job opportunities around you. With your 4 monthly, Level 2 EIP certification program you'll be eligible for the following much-demanded job profiles in the EV industry are: - Powertrain Engineer - Embedded Engineer - Test Engineer - Homologation Engineer - Battery Engineer

TOP SOFTWARE TOOLS YOU WILL LEARN

Mathematical Tools and Simulation | Automotive Sensors, Data Processing, Data Acquisition Methods - Design, Development and Validation Protocols - Embedded System and Communication Protocols.

ELIGIBILITY

Graduate engineers/Freshers with Diploma/Degree candidate from Mech/Electrical/Electronics/EEE/ECE/Mechatronics/Auto engineering stream - Working professionals with maximum 4 years of work experience
Stand out with Autobot globally recognized GRADE certificate and make a distinctive pace in your EV career.
Autobot Grade Certificate is a globally recognized and industry-accepted certificate issued by Autobot Academy in association with Autobot India or other industry partners which is awarded to only qualified learners who complete the course with a minimum of 60 percent throughout the course.
Syllabus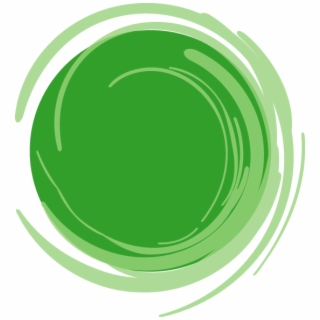 Introduction to EIP Course
This is a course guideline module where we will share the course flow, best learning practices and the ALS workflow for better learning and engagement during the course journey.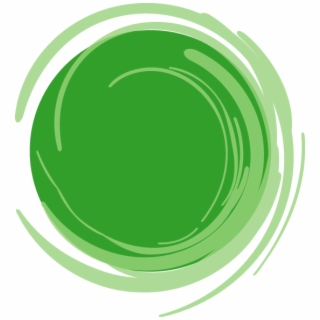 Overview on Electric Vehicle Industry and Market Trends
This module will give you a broader perspective for understanding the EV industry developments at domestic and global levels and also the impact of COVID-19 on the automotive industry. You will learn about the different statement government EV policies and their impacts in the development of EV ecosystem in India.
Introduction to Module

Global EV Market - Part 1

Global EV Market - Part 2

Pre COVID-19 Market

Post COVID-19 Market - Part 1

Post COVID-19 Market - Part 2

Post COVID-19 Market - Part 3

Domestic EV Market

EV Ecosystem in India - Part 1

EV Ecosystem in India - Part 2

Case Study: Electric 2 wheeler Market in India

EV Trends of last decade (EV of New Era)

State EV Policies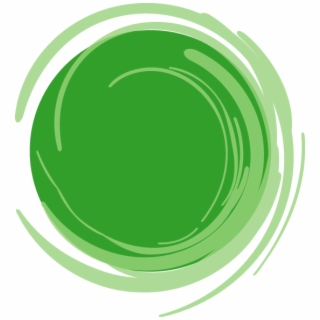 Fundamentals of Electric Vehicle
In this module, you will learn about the evolution of EV technology, global developments and how EVs are the future of the automotive industry.
Introduction to Automobile

Introduction to Electric Vehicles

Current Scenarios

In this video we will look at the trends for last decade and the future predictions in EV industry. Also, discuss about the factors affecting the EV industry.

Key Components of EV

Case Study: Suzuki SHVS

Types of Electric Vehicle

In this chapter, you will learn about different types of EVs.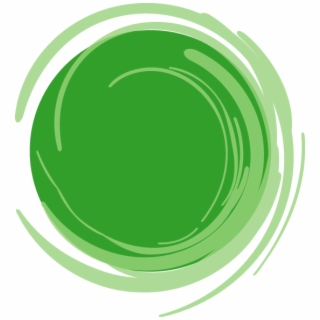 Powertrain Selection Process
In this module, you will go through the process of calculating the forces acting on an accelerating vehicle. Understand the basic concepts of various resistive forces acting, their causes and factors to optimize their effects on the vehicle, in order to maximize efficiency and performance as per the utility. And by the end of the module calculate the total power required for the propulsion of the vehicle and motor to be selected.
Introduction to Aerodynamics

Aerodynamics Force Calculation

Drag Study of Vehicle

Wheel Basics

Wheel Losses

Calculating Rolling Resistance

Force Calculation - Retrofitment

Motor Selection Methodology

Motor Performance

Force Limitation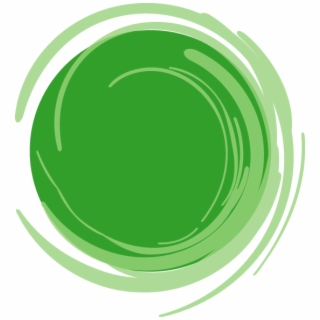 Basics of Control Systems & Mathematical Modelling
In this module, you will learn about a basic overview of the control system and a step-by-step process of how to design the control system using mathematical modelling.
Types of Controller Systems

Feedback System

Mathematical Modelling - Part 1

Mathematical Modelling - Part 2

Mathematical Modelling - Part 3

PID Controller - Part 1

PID Controller - Part 2

Lead Lag Control

Network Analysis - Part 1

Network Analysis - Part 2

Network Analysis - Part 3

Network Analysis - Part 4

Network Analysis - Part 5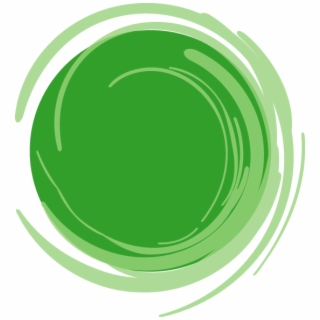 EV Power & Communication Architecture
In this module, you will learn on the overview level on CAN Bus, CAN communication system for charging, EVSE, SAE and IEC charging communication protocols and many more.
Onboard Charger

Charging Profile

Electric Vehicle Supply Equipment (EVSE)

Charging Protocol - Part 1

Charging Protocol - Part 2

CAN Protocol

Automotive Connections

Fuse Contractors

Relay System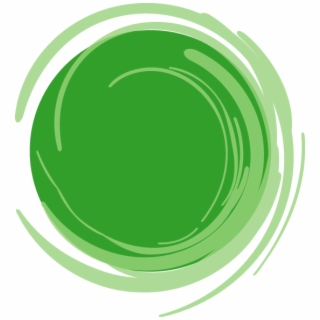 EV Energy Storage Technology
In this module, you will learn about the Energy Storage System (ESS) and its management for EV applications. This module covers the BMS, BTMS, SOC, SOH, DOD calculations, BMS functions, algorithm and coming functional testing, and analysis. On the design side, you will learn about the Cell combinations, Series and parallel connections, Cell holder/structures, Battery management system design, Active balancing and Passive balancing.
Why Li-ion Battery?

c

Structure and Comparison of Lithium-ion Battery Chemistries

Introduction to Battery Pack

Cell Arrangement in a Battery Pack

Battery Pack Design Parameters

Testing & Validation of Cell & Battery

Performance of Battery in Real Condition

What is Battery Pack?

Battery Assembly & Parts

Cell & Battery Pack Testing

Why BMS?

Main Features of Li-battery BMS

BMS Block Diagram

BMS Class A Architecture

Measuring Cell Voltage

BMS Topologies

Current Measurement

Safety Parameters

Cell Balancing

BMS Selection Process

Examples of Wire Bond for Battery and BMS - Tesla & Ather

Merits & Demerits of BTMS

Battery Pack Range

Driving Cycle

Introduction to BTMS

Heat Generation

Cooling System

EV Thermal Power Management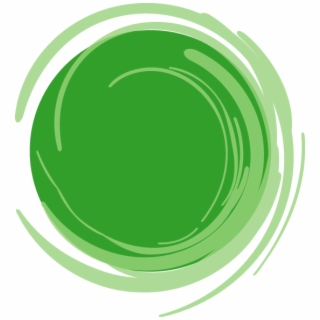 Motor Technology, Driving Techniques & PE Systems
In this module, you will learn in-depth about the motor and controller design and development process, its control techniques, functions, operations and applications. You will learn about the motor architecture design, component design, motor selection process, motor performance calculations, Motor's electrical design calculations, Matlab and EMDLAB design methodologies, High voltage, low current system or Low voltage High current system, Finite element simulation (FEMM) , Motor manufacturing process, Motor encoders and sensors, Motor Testing Methods in EV industry etc.
Motor Technology Basics

Electric Vehicle Architecture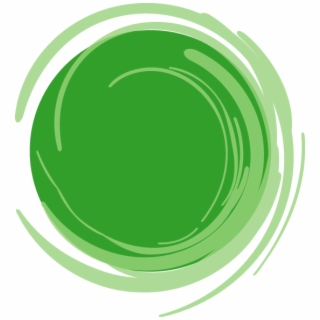 Employability Improvement Session - Organisation Communication & Technical Documentation Part 1
This is a bonus module to make you learn about the industry eco-system and organisation structure for the communication flow, job-profile understanding, job-role and responsibility understanding, Project planning, execution, BOM preparation, SOP preparation, Also, you will learn about how to prepare the RCA, FMEA, DFMEA documents, Report preparation, different stages on Product Life Cycle, supply chain management etc.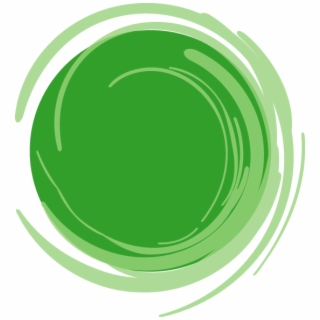 Basics of Embedded Systems in EV
In this module, you will learn about the application of embedded systems in the automotive domain, Automotive embedded system design, Automotive product development cycle, Automotive grade microcontrollers, Actuators, semiconductor components.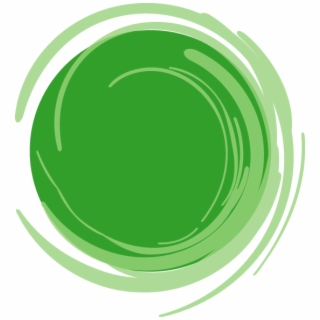 Basics of Embedded Systems in EV
In this module, you will learn about the application of embedded systems in the automotive domain, Automotive embedded system design, Automotive product development cycle, Automotive grade microcontrollers, Actuators, semiconductor components.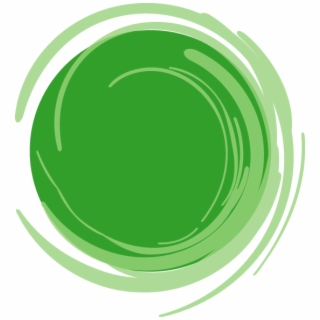 EV Microcontrollers, Sensors & Transducers
In this module, you will learn most about the Microcontroller architecture, all kinds of automotive-grade Sensors & Transducers which are used in EVs, overview on C/C++ with test programming, Hall sensors, PWM generation and how to do the motor control. ,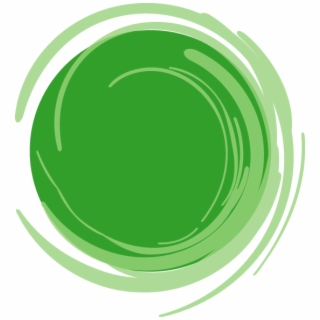 EV Communication Protocol
In this module, you will learn most of the EV embedded systems and integration, all major communication protocols such as USART, I2C, SPI, CAN Bus, you will learn with practical demonstration and hands-on projects that how to use these communication protocols, RS 232, I2C Protocol, SPI Protocol, You will learn and do projects on the use of CAN in automotive, and CAN Hardware.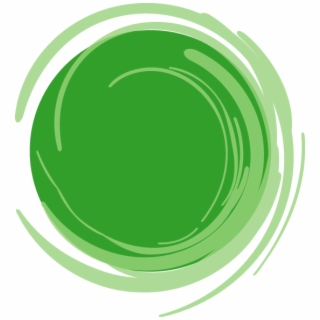 Automotive Indian Standards (AIS) , Testing Procedures and Documentation
In this module, you will learn about the Automotive Indian Standards (AIS) for the EV design, development, performance, testing and homologation perspective. You will learn and understand how to develop any EVs as per the AIS standards and regulations. What is the importance of AIS, CMVR, ISO standards in R&D and NPD. During the offline sessions, you will do the core projects to learn how to do the test of Indian Driving Cycle (IDC), vehicle homologation preparation, vehicle performance, reliability and durability, Vehicle gradability test, electrical energy consumption, range, acceleration, battery performance etc.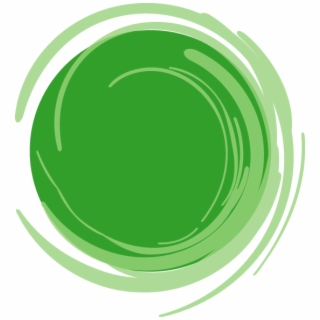 Simulation Based Modelling
This module is divided into two parts wherein the first part you will learn most about the Motor Stator & Rotor design & Simulation 2D, Motor design optimization, And the wherein second part you will learn about the Battery cell modelling using real-time data acquisition, Integration of Simulink designed battery with BMS, DCIR value process, Impedance value etc.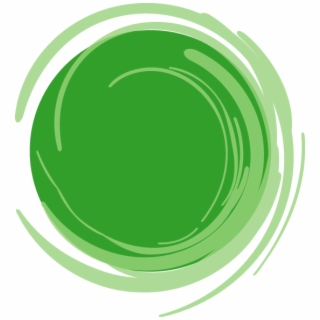 Basics of Enclosure Design
In this module, you will learn most about how to design the enclosures for the Battery, Controller and VCU. Thermal Characteristics of the metal and non-metal based material enclosures, IP ratings and the selection of IP rated components, design requirements and durability requirements.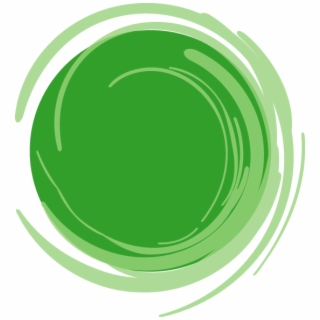 Employability Improvement Session - Resume Building and Interview Preparation - Part 2
In this EIP Phase 2 module, we will guide you on how to make a professional resume and candidature profile suitable for your job profile along with interview preparation tips and guidance from our industry experts.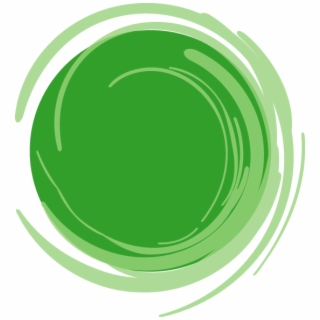 Hands-on Projects @ Autobot Hands-on Hub
In your entire two months time, you will work on various projects which will be focused on specific job roles for Mechanical, Electrical and Electronics profiles. Your projects will have core profile based and its associated profiles. Your entire virtual modules will have hands-on projects in the domain of Powertrain, Battery, BMS, System Design, Component Desing and Development, Homologation and Testing and Embedded systems.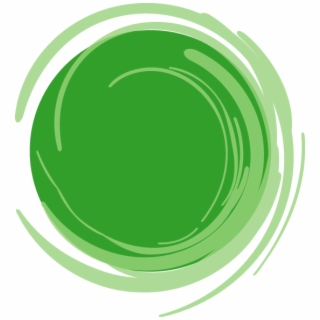 Capstone Project
You will get your hands dirty with a real-time project under industry experts' guidance from EV Design to Development to Component Selection to Vehicle Testing to its Electrical System to Embedded System. Successful completion of the project will earn you an industrial GRADE certification in EV Powertrain and Embedded System.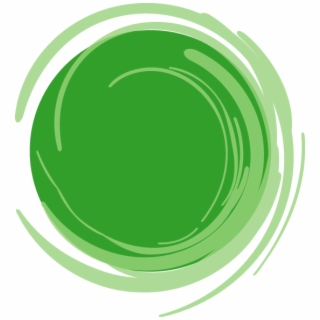 Career Assistance: Resume building and Mock interviews
This advance professional EIP certification program on EV Powertrain and Embedded System learning will guide you through your career path to building your professional resume, attending mock interviews to boost your confidence and nurture you nailing your professional interviews.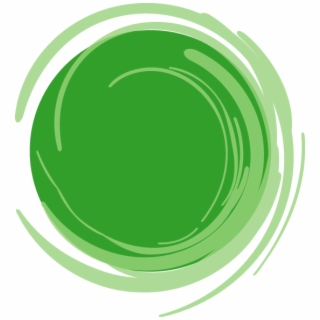 Level 2 Autobot Grade Certificate from Autobot India and Autobot Academy
Earn a Level 2 Autobot Global GRADE Certificate in the top-rated EV Powertrain and Embedded System blended course from Autobot Academy in collaboration with the Autobot India Pvt Ltd. Its exhaustive Curriculum will foster you into a highly skilled professional and help you land a job at the leading EV companies.
Learn how to select suitable drivetrain technology for Indian electric automobile technology
Learn how to make a automotive grade battery pack with BMS integration
Understand the methods to collect, read and understand CAN, Battery, BMS, MCU and motor data and its significance.
Working level knowledge about integration of Battery Management ECU, Motor Controller ECU & Vehicle ECUs, CAN and LIN protocols.
Testing, troubleshooting and endurance of Electric Vehicle as per AIS standards
Understand the electric vehicle component manufacturer specifications related to the various components/ aggregates in the Electric Vehicle
Understand the functioning of each system, component and aggregate (electrical, mechanical and software) of EVs
Learn how to follow Standard Operating Procedure (SOP) set out for diagnosing faults
Conduct inspection of the electric powertrain and aggregates to diagnose
Understand the working organisational structure and responsibilities of Electric Vehicle Industry
Understand the project tools, project execution and project report development
To develop a better approach of communication skill during working hours
Industry Mentors and Resources
Industry mentors, learning resources, personalised learning experience and graders will help you along the way to resolve any subject matters related queries
They grade your assignments and share one-on-one feedback
Autobot Learning Studio (ALS)™
More freedom to learn with projects virtually using Autobot Learning Studio anytime, anywhere
Autobot Learning Studio™ allows learners to take live notes while taking the lectures and stay accessible for a lifetime
Autobot Member Community (AMC)
Community Benefits
Autobot Certified Members will get lifetime access to AMC.
Get access to job alerts, trends, and industry insights.
Opportunity to boost up your credibility in the industry.
Access to Autobot exclusive knowledge session by experts.
Lifetime Autobot Forum access for learning, networking, collaborations.