About EV Bootcamp
During summers, Autobot Academy learners come together for hands-on learning, challenge, network, collaborate and have a lot of fun.
Hands-on Hub

4 week's challenge to Design, Develop, Prototype, and Test the electric vehicles, apply your learning on real industry problems.

Industry Workshops

Capstone projects, case studies, and career mentorship sessions from best in industry and academia.

Networking

Peer-to-peer learning, idea exchange, and collaboration among Autobot Academy learners across the globe.

Global Recognition

Participate in Bootcamp and get recognized with Autobot Global Grade Certificate, recognized globally in association with industry partners.
Testimonials

Nikhil More
Electrical Engineering MMCOE,
Pune EV Bootcamp 2018,
Bangalore
I have done their Bangalore's course on Electric Vehicles. I must say the team consist of very hardworking peoples and great industry connections."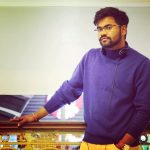 Chandersen Yadav
Electrical Engineer
K. R. Mangalam University,
Gurugram EV Bootcamp 2019,
Pune
"It was a great experience working with Autobot Academy. We got a detailed training session about the mechanical and electrical components. Practical experience was awesome with the team. They are able to clear our doubts easily. The instructors are crystal clear with the basic with the topics. It feels awesome working with the Autobot experts. They provide us with a quick response to our doubts n problems. They also help us with our personal innovations. Over-all we can say they are a very helpful nature faculty."

Atul Koushik
Mechanical Engineer
Dewan VS Institute of Engineering and Technology, Yamunanagar EV Bootcamp 2019,
Greater Noida
"Since my childhood, I have a passion for cars and bikes. During my college time, I feel that it's time to shift to EV's and I start collecting details about EV in India. then I found Autobot India because they are providing training for the design and development of electric vehicle then I joined their EV Bootcamp program. I learn a lot from Autobot about EV's technology. after that in my college, I designed and develop electric bike with a team size of 4 members."