Diploma Certification in Lithium-ion Battery Design and Development (LIBDD)
India's first comprehensive and specialised Diploma Certification on Lithium-ion Battery Design and Development for Electric Vehicle applications is comprised of various global benchmarking of batteries, software and hardware tools for design, development, packaging and integration. Best recommended for professionals and students.
India's #1 EV technology specialized learning platform in collaboration with
Why we're ranked #1
Specialized and Industry Focused

We're India's first and only EV technology learning platform which is specialised and offers industry focused certification courses.

Technology Learning Experience

Autobot Learning Studio™ is a unique and powerful tool which offers world class technology learning experience to learners with virtual hands-on experience.

Learning Collaborations and Recognition

Autobot Academy offers the widest range of exclusive certification and courses in collaboration with top EV companies with global recognition to learners.
Key Highlights
EV industry most recommended certification course in Battery specialisation

Become unique in skills, knowledge and recognition among the competition

Aid your industry level professional exposure with industry graded projects

Weekly LIVE doubt resolution session by experts

Pay fee in easy EMI at zero cost
EV industry most recommended certification course in Battery specialisation

Become unique in skills, knowledge and recognition among the competition

Aid your industry level professional exposure with industry graded projects

Weekly LIVE doubt resolution session by experts

Pay fee in easy EMI at zero cost
TOP SKILLS YOU WILL LEARN

You will learn to develop the domain specialised capability in the area of Cell to Module to Pack level design, development industrial parameters, manufacturing process understanding, testing and homologation technical exposure, system to vehicles level integration, packaging and testing of a battery pack. You will also learn about software tools to understand the softskills and their application for system design, thermal design consideration and its packaging and many more.

CAREER OPPORTUNITY

The lithium-ion batteries market in India is expected to grow significantly in the next five years. Some of the important initiatives by the Government of India that will accelerate the growth of this market are National Electric Mobility Mission Plan 2020, with a projection of getting 6-7 million electric vehicles on Indian roads by 2020 and a target of 175 GW installation of renewable energy by 2022. JMK Research estimates the annual lithium-ion battery market in India to increase at a CAGR of 37.5% to reach 132 GWh in 2030. The cumulative lithium-ion battery market size is estimated to increase from 2.9 GWh in 2018 to reach about 800 GWh by 2030.

WHO IS THIS COURSE FOR?

This course is for the candidates who are willing to make a job change or start an afresh career in the Battery domain or want to become a Battery engineer. Professionals with Design and Simulation/testing and validation/R&D/Development may also opt for this course.

ELIGIBILITY

Any graduate engineering student Post Graduation student 0-4 Years Industry professional to enhance their battery domain knowledge Industry professional with 5+ years of experience (non-EV&ESS) who are looking to learn and develop knowledge in Battery pack design and development. Entrepreneurs are interested in gaining knowledge of batteries and BMS Faculties and Research Fellos
Stand out with Autobot globally recognized GRADE certificate and make a distinctive pace in your EV career.
Autobot Grade Certificate is a globally recognized and industry-accepted certificate issued by Autobot Academy in association with Autobot India or other industry partners which is awarded to only qualified learners who complete the course with a minimum of 60 percent throughout the course.
Syllabus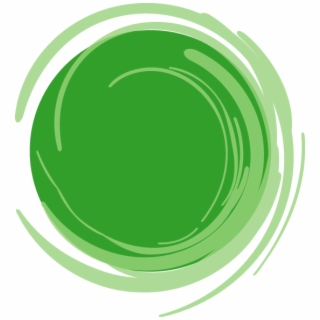 LiB Design and Development for EV
We will start by taking a look at the basics of the Energy storage system of Electric vehicles, various cell chemistries and compositions and various cell manufacturers. Following this, we will go through a detailed cell manufacturing process, module & pack level design process to understand the factors that have led to the coming of Lithium-ion batteries in today's time. At last, we will discuss the Industrial aspects of lithium-ion batteries affecting EV market trends for the last decade and current and upcoming scenarios. Case Study: Cell shape and size comparison in different categories of EV. Case Study: Which Cell used in Tesla Model S and Why?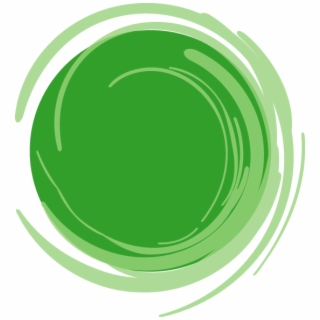 Mechanical Design and Electrical Architecture of Battery Pack
This module will begin with the battery's capacity requirement in EVs with calculation to finalize energy consumption, vehicle range and battery basic specification. In further discussion, it will conclude the mechanical design requirement using a variety of cell holders to form series or parallel cell connections which may provide battery structural strength to the battery pack. The electrical safety requirements will play an important role to develop a better battery pack. This method will also help us to understand lithium-ion cell limitations and battery management systems requirements. Case Study: Tesla Model X & Nissan Leaf battery pack design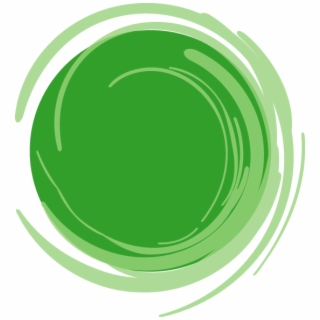 Battery Management System Design and Development
It is very obvious that BMS is used to monitor, manage and control the lithium-ion battery but this module will cover the key role BMS will play. Parameters used in BMS and above all the components used to develop such sophisticated systems. Since different lithium-ion batteries have different electrical and thermal behaviour a BMS should be a very specific design with the required working flow diagram and algorithms for better battery life. Case Study: LV & HV BMS architecture for different categories of battery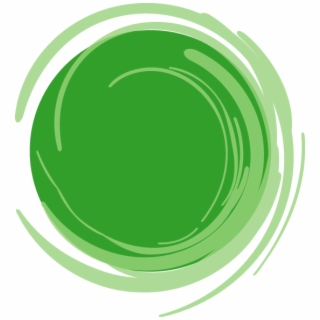 Battery Pack System Integration, Testing and Homologation
The requirement of battery packaging is one of the most crucial and important sections of battery pack development which ensures the better life of lithium-ion battery packs. The module covers such important topics. In continuation, this module will also cover the Battery and BMS testing requirements, methods to gain better reliability confidence. Case Study: Hyundai KONA battery thermal management and immersion cooling system
Lithium-ion cell chemistry, size & shape, manufacturing and Testing overview
Technical exposure for Cell selection methodology
Battery management system design and development
Battery pack packaging and thermal management system
Clear understanding of Anode & Cathode Materials
Technical exposure for Cell manufacturing & Testing
Global overview of Cell suppliers & Commercials
To get clear understanding about electrical energy requirements & System Voltage
Complete overview of battery pack packaging module & pack level
Complete softskill experience on design and simulation software and tools
Technical exposure of Battery pack safety
Technical exposure about Requirement Engineering of BMS
Complete understanding about Electrical & Electronics used in BMS
Battery pack safety & Telematics overview
Technical exposure about battery pack packaging for all category of EVs
Complete overview of Battery pack Homologation and Testing
Technical overview of Battery Thermal Management System (BTMS)
EOL Testing & Simulation of Battery pack
To learn and understand the complete life cycle process of Battery Pack Design and Development for the EV application
Industry Mentors and Resources
Industry mentors, learning resources, personalised learning experience and graders will help you along the way to resolve any subject matters related queries
They grade your assignments and share one-on-one feedback
Autobot Learning Studio (ALS)™
More freedom to learn with projects virtually using Autobot Learning Studio anytime, anywhere
Autobot Learning Studio™ allows learners to take live notes while taking the lectures and stay accessible for a lifetime
Autobot Member Community (AMC)
Community Benefits
Autobot Certified Members will get lifetime access to AMC.
Get access to job alerts, trends, and industry insights.
Opportunity to boost up your credibility in the industry.
Access to Autobot exclusive knowledge session by experts.
Lifetime Autobot Forum access for learning, networking, collaborations.