EV Engineering: Architecture and Components (EVAC)
Kick-start your EV learning with our OEM recognised course EVAC in collaboration with MG Motor and ASDC.
India's #1 EV technology specialized learning platform in collaboration with
Why we're ranked #1
Specialized and Industry Focused

We're India's first and only EV technology learning platform which is specialised and offers industry focused certification courses.

Technology Learning Experience

Autobot Learning Studio™ is a unique and powerful tool which offers world class technology learning experience to learners with virtual hands-on experience.

Learning Collaborations and Recognition

Autobot Academy offers the widest range of exclusive certification and courses in collaboration with top EV companies with global recognition to learners.
Key Highlights
Learn and collaborate with ALS

Learn what is not in any textbook

Course is developed by EV experts only
Learn and collaborate with ALS

Learn what is not in any textbook

Course is developed by EV experts only
TOP SKILLS THAT YOU WILL LEARN

This course offers 360 degrees learning everything about an Electric Vehicle. You will learn about EV architecture, Powertrain selections calculations, Battery & BMS, HV & LV, Power distribution and an overview of the diagnostic and troubleshooting process.

CAREER SCOPE

After Autobot Level 1 certification, candidates confidently may apply for any entry-level job opportunity in the EV industry.

WHO IS THIS COURSE FOR?

This course can be taken by any level of industry professionals (non-EV), entrepreneurs, students and faculty who what to develop the overall knowledge and skill in EV technology.

MINIMUM ELIGIBILITY

Anyone who wants to learn about Electric Vehicles!
Stand out with Autobot globally recognized GRADE certificate and make a distinctive pace in your EV career.
Autobot Grade Certificate is a globally recognized and industry-accepted certificate issued by Autobot Academy in association with Autobot India or other industry partners which is awarded to only qualified learners who complete the course with a minimum of 60 percent throughout the course.
Syllabus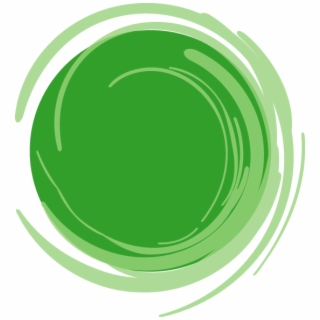 Introduction to EV
This module talks about the basics of the automobile - the basic requirement for a vehicle to be labelled as an automobile. The various architecture present and their combinations.
Introduction to Automobile

In this video we will discuss about the basic requirement for a vehicle to be termed as an automobile and take a look at the different architecture available currently in the market. And by the end we will study the major components of an electric vehicle.

History of Automobile

In this video we will journey through time in order to understand the reasons and factors resposnible for coming of EV.

Current Scenarios

In this video we will look at the trends for last decade and the future predictions in EV industry. Also, discuss about the factors affecting the EV industry.

Regulatory Norms (Intro to CMVR, AIS, IP ratings)

Key Components of EV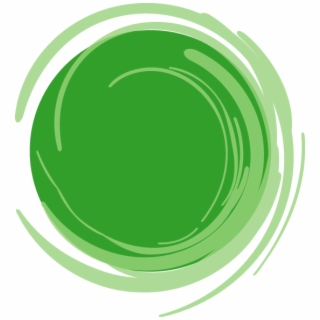 Types of EV and its Architectures
This module starts by mentioning the various types of electric vehicle architecture, currently present in the market.
Types of EV Architectures

Parallel Hybrid Vehicle

Series Hybrid Vehicle

PHEV and BEV

Micro vs Mild vs Full Hybrid

Mild Hybrid Vehicle

Full Hybrid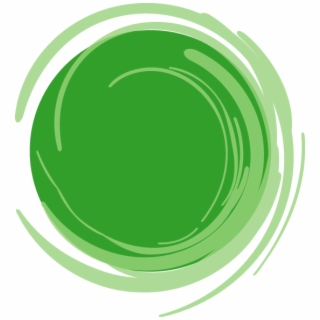 EV Powertrain Selection Process
In this module, you will learn, apply and understand the process of how to select the EV Powertrain and various forces that impact its performance and selection process.
Forces acting on vehicle

Resistive Forces

Motor Selection Calculation

Single Speed vs Shifter Gearbox in EV

Three phase Electrical System

Types of Motors (BLDC, PMSM and IM)

Motor Selection Challenges

Introduction to Aerodynamics

Aerodynamics Force Calculation

Drag Study of Vehicle

Wheel Basics

Wheel Losses

Calculating Rolling Resistance

Force Calculation - Retrofitment

Motor Selection Methodology

Motor Performance

Force Limitation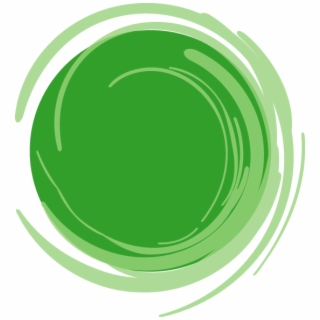 Electrical Control Unit System
In this module, you will learn about the basics of motor and their control. Various components are involved in the control mechanism, principles of HV and LV components are used.
EV Architecture

E-Powertrain Components

Motor Working

DC Series Motor - Working - P1

DC Series Motor - Working - P1

DC Series Motor - Characteristics

xyz

Induction Motor - Working

Induction Motor - Characteristics P1

BLDC Construction

BLDC Working

BLDC Characteristics

Buck Converter

Boost Converter

Bi-directional Converter

DC-AC Converter

DC-DC Converter

Inverter

Current and Voltage Regulation

BLDC Controller

SPWM

Conclusion of E-powertrain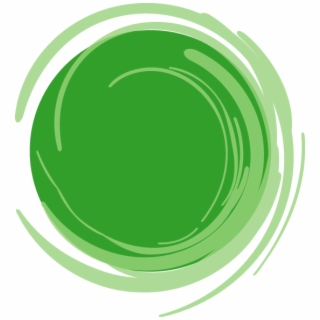 Energy Storage System in EV
In this module, you will walk through the final stage of electric vehicle design - the battery pack. You will start with various cell types and the parameters to look for while selecting the suitable cell. Following this, you go on to select the battery pack and calculate the cell combination. Now the major concern with the battery pack is safety - hence, comes the BMS. You will look at the basic architectures of BMS available and how to select the suitable BMS for your application. And finally, by the end of the module, you will be able to calculate the range of the battery pack. By the end of the module, you will also learn about the various recycling processes involved in handling Li-Ion cells.
Types of Li-Ion Cells - Shape, size and chemistry

ESS Architecture

Importance of 12V battery in vehicles

Selection of Battery Pack: Cell to Module to Pack

BMS Architecture and Function

Battery Safety and Thermal Properties

Cell Balancing Mechanism

Charge and Discharge Characteristics

Regenerative Braking System

Battery Recycling

Power Flow in EV (ZSEV)

Why Li-ion Battery?

Structure and Comparison of Lithium-ion Battery Chemistries

Introduction to Battery Pack

Cell Arrangement in a Battery Pack

Battery Pack Design Parameters

Testing & Validation of Cell & Battery

What is Battery Pack?

Battery Assembly & Parts

Cell & Battery Pack Testing

Why BMS?

Main Features of Li-battery BMS

BMS Block Diagram

BMS Class A Architecture

Measuring Cell Voltage

BMS Topologies

Current Measurement

Safety Parameters

Cell Balancing

BMS Selection Process

Examples of Wire Bond for Battery and BMS - Tesla & Ather

Merits & Demerits of BTMS

Battery Pack Range

Driving Cycle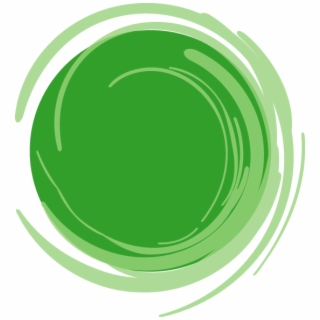 Electric Vehicle Charging System
Once the battery pack is clear and you understand the terminologies regarding charging and discharging of the pack, this module will take you through the charging process of the vehicle. We start with types of connectors in the EV and go on to look at the various methods of charging the battery pack in the EV.
On Board and Off Board Charging

ZSEV Charging Infra awareness

Onboard Charger

Charging Profile

Electric Vehicle Supply Equipment (EVSE)

Charging Protocol - Part 1

Charging Protocol - Part 2

CAN Protocol

Automotive Connections

Fuse Contractors

Relay System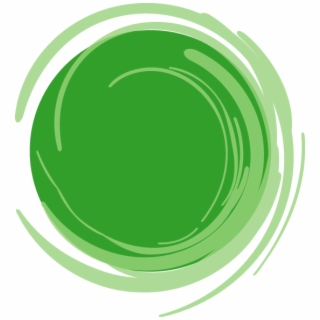 HV Safety Consideration in EVs
In this module, you will learn about the various constructional and functional safety norms related to HV system handling. You will come to know about various tools and procedures to be followed and IS 26262 standards.
Introduction to Functional Safety ISO 26262

Need of Functional Safety - Basic Overview

Need of Functional Safety - Understanding the key functions

Functional Safety - HARA

Safety Analysis through FTA

Functional Safety - Understanding the FMEA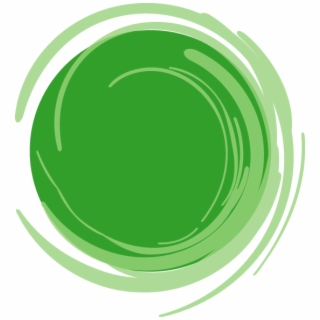 Diagnostics and Troubleshooting in EV
In this module you will learn about the various handling protocols in an HV system, the components involved and their functionality - we come to this final module where you will learn more about the general errors which are faced in an EV and what are the diagnosis related to that.
What is Diagnostics?

Type of Diagnostics errors or Symbol representation

Common error and failure types in EV

Troubleshooting Methods - Electric Motor Testing

Troubleshooting Methods - Inverter Testing

Troubleshooting Methods - Remote Diagnostics in EV Drivetrain

Next Generation Diagnostics in Servicing in EV

Battery in the Cloud

Troubleshooting Methods - Predictive Diagnostics
Overview on EV vs ICE vehicle on architecture, technology and its components 
Calculate torque and power requirement for the vehicle
Calculate the motor requirements as per the vehicle requirement
Basic nomenclature of Electric Vehicle technology
Calculate the battery pack required and cell arrangement
Perform the selection of suitable BMS topology and architecture for the required application
Knowledge about the key HV components
The functioning of HV components
HV constructional and functional safety protocols
Detection of basic errors and diagnoses
Industry Mentors and Resources
Industry mentors, learning resources, personalised learning experience and graders will help you along the way to resolve any subject matters related queries
They grade your assignments and share one-on-one feedback
Autobot Learning Studio (ALS)™
More freedom to learn with projects virtually using Autobot Learning Studio anytime, anywhere
Autobot Learning Studio™ allows learners to take live notes while taking the lectures and stay accessible for a lifetime
Autobot Member Community (AMC)
Community Benefits
Autobot Certified Members will get lifetime access to AMC.
Get access to job alerts, trends, and industry insights.
Opportunity to boost up your credibility in the industry.
Access to Autobot exclusive knowledge session by experts.
Lifetime Autobot Forum access for learning, networking, collaborations.